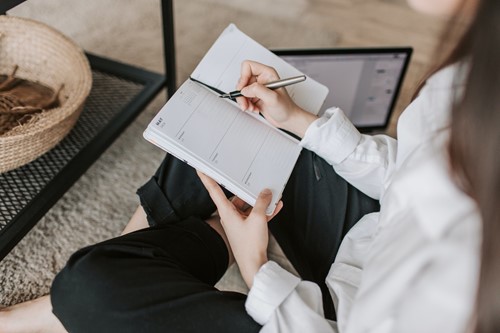 If you're feeling overwhelmed by the prospect of home buying, it can be helpful to create a checklist for buying a house. Using a checklist can help you right from the beginning, since there are several important steps to take before you even begin your home search, like securing a mortgage lender.
To help get you started, here is a checklist for preparing to buy your first home:
Determine your debt to income ratio (DTI)
Knowing your own financial situation is crucial to a successful buying experience. Mortgage lenders offer different loan options affecting your ongoing mortgage payments, and it's easier to compare the choices when you know how much you can comfortably afford.
You may also find new opportunities when examining your finances, like if you qualify for a lower interest rate because of a high credit score.
The best first step in this direction is to find out your debt to income ratio, or DTI. This will help you determine how much you can afford to pay monthly for your mortgage and other property-related expenses.
A simple formula for DTI is: gross monthly income - monthly expenses = DTI
Save for a down payment
The down payment is one of the major expenses you'll encounter when buying a home. The down payment for your mortgage loan helps determine how much money you end up borrowing and paying back, including the interest rates.
While larger down payments have advantages, some mortgage lenders allow as low as 2% of the purchase price.
Hire a real estate agent
Real estate agents can help you navigate the real estate market and guide you through the home buying process. It's helpful to find a buyer's agent who specializes in representing clients wanting to buy rather than sell.
Not only can they help you with house hunting and finding your dream home, they can assist you with all the paperwork involved in the home buying process.
Get mortgage preapproval
By getting a preapproval letter from your mortgage lender, you can show sellers you're a qualified and motivated buyer. It also secures your loan amount based on a detailed examination of your current financial situation, including credit score and report, investment account statements and income.
Taking care of these important tasks before you begin searching for a new home will help make the rest of the process smoother and quicker. Keep these steps in mind if you want to take the next step towards becoming a homeowner.